Jupiter Interior Signs & Indoor Signs
View Indoor Sign Gallery
Indoor signs are used in just about every business. Whether you need to help visitors navigate your facility, want to reinforce your brand messaging, or need to keep guests safe, interior signs can help you accomplish these goals, and more. Next time you visit a business, pay attention to the signage they use within their facility. Chances are, there is a lot more than you may have imagined! We rely so heavily on signs, that often we don't even realize we are using them until they aren't there.
Some signs are legally required to assist those within your facility, such as emergency exit or ADA signage, while others are purely for customer assistance or promotional purposes. We can help you identify the signage you need to provide a safe and easily navigated facility, and will produce attractive, cohesive elements that match your existing signage and brand personality, on time and within budget. Whether you are looking to promote a product or provide a more inviting lobby, we have the appropriate signage for all of your interior business needs.
Cohesive Indoor Business Signs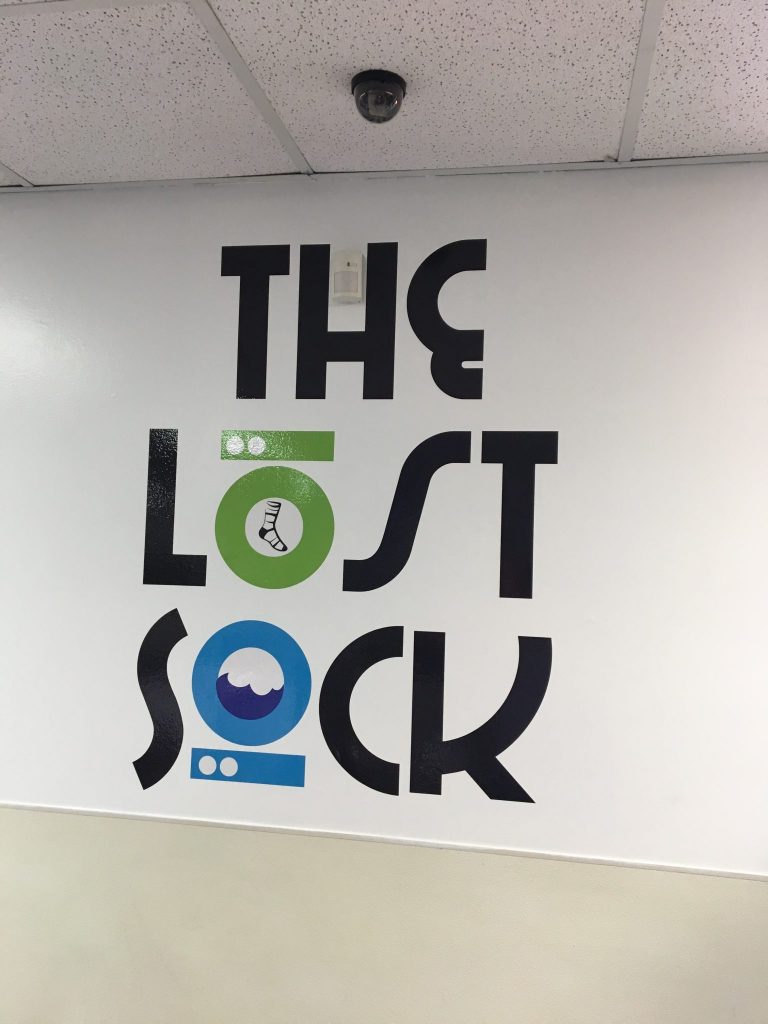 Whether you have existing signage and you want to add to it or you have nothing currently, our team can create the indoor signs you need. Our consultants work with you, getting a firm understanding of your color scheme, font choices, and branding to create exciting, cohesive signage. We design complementary signs that provide assistance, or eye-catching signs that stand out for promotion. Whether you need a single sign to replace a damaged one, or need an entire collection of interior and exterior signs, Axe Signs & Wayfinding has the tools, resources, and skill to get the job done right.
The right signs for your business will vary, depending on your location and business type. Indoor banners, wayfaring/directional signs, logo lobby signs, and other promotional or business identification signage will often be used throughout different areas of your facility. Our team at Axe Signs & Wayfinding can assist you with determining what signs will work best for your business, and will create a branding profile that can be used as a basis for any business signage, including exterior signs, trade show displays, and vehicle wraps. We love to stretch our creative abilities, so feel free to try to stump us with your creative and unique signage needs!



Every Indoor Sign You Need
What indoor signage do you need? Well, that depends on your business and the size and scope of your facility. Each business is different, which is why we offer an initial consultation where our team at Axe Signs & Wayfinding will talk to you about what you may need for your space. We are dedicated to designing the perfect signs for your business, regardless of the number or size of signs you need.
Our indoor sign services include, but aren't limited to:
Don't see your sign listed here? No problem! We are a complete custom sign shop, meaning that all you have to have is an idea for a sign, and we will take care of the rest.
Different Signs for Different Business Types
While every business is different, there are industry standards for signage based on your business or organization type. We understand the unique needs of different business types and can recommend the appropriate signage for your facility.
For example, schools and office buildings will most likely need complete ADA signage, in addition to room identification plaques, promotional banners, lobby signage, and may benefit from floor graphics.
A retail store, however, will have completely different needs. In addition to ADA signage, they will most likely need customer assistance signage such as product displays and point of purchase signs, sale banners, and wayfinding signage.
A service business may need a different set of signage still, including things like menu boards, informative wall graphics, lobby signage, ADA signage, and directional signage.
You don't have to know what signs you need for promotion and assistance, we are here for that. We will visit your Jupiter, FL business to make recommendations and suggestions for what indoor signage should be created in order to best serve your visitors and customers.
Full-Service Interior Sign Manufacturers
We will handle everything to do with your interior sign needs, including production and installation. Our expert designs, installers, repair techs, and customer service representatives are experienced, providing complete sign services to all businesses and organizations. We'll produce your signs using the highest quality materials and state of the art equipment and processes to ensure that your signs are accurate, attractive, and impactful.
We also provide expert sign installation, repair, and maintenance, so you never have to wonder who you should call if you need signage help. We are here for you anytime and every time, and hope to be your sole provider for all of your sign and graphic needs.
Free Consultation with a Signage Expert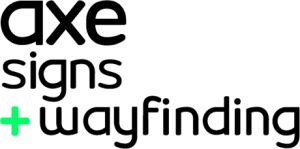 Axe Signs & Wayfinding can assist with all components of interior signage, from site evaluations to help you determine what you need to design, production, and installation of the completed signage elements.
Call Axe Signs & Wayfinding at 561-220-1633 for your Free Consultation with an Indoor Signage Specialist!